Return to the Main Menu
Return to Board Member Biographies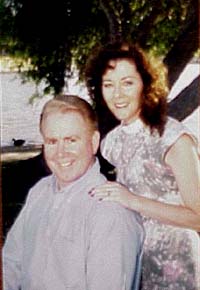 Genevieve Douglass - 1999
Genevieve was born in Brooklyn, New York in 1952. She was raised in Seal Beach California from 1957 through 1970. She married Robert Douglass in 1971. They have two sons – Shawn now 28 and Daniel now 22. They were married for 27 years, until Bob's untimely death from Agent Orange related Non-Hodgkin's Lymphoma on February 19, 1999.
Genevieve received her degree in Cosmetology in 1980 from Cerritos College. She owned a beauty salon for 22 years. She also has an internet business. She sold her salon to be able to devote more time to the Agent Orange Widows Awareness Coalition which she founded and organized in June 1999.
Her other community involvement includes: Veteran Widows International Network, Friends of the Long Beach Vietnam Veterans Memorial, United States Chamber of Commerce (President's Legislative Council), Long Beach Area Chamber of Commerce-Women's Council Board of Directors and Women's Outreach Chairperson (1999-present), member of Lymphoma Research Foundation, Founder and President of 7th Street Business Association (1991-1999), and Executive Board Member of the Council of Business Organizations (1997-1999) and campaigned for elected office to the city council in 1997 in Long Beach, California.