Return to the Main Menu

Return to Board Member Biographies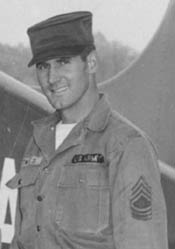 Diane Bowles - 2000
Diane was born in Canada in 1940. Subsequent to a failed marriage, she decided that she and her daughters, Dawn and Tracey, would fare better in the sunshine of Southern California. Diane and the girls arrived in Point Fermin in 1965 and in 1968 moved once again and settled in Lakewood, California. Diane met William (Bill) Bowles, Jr. the following year through a mutual friend. Bill had just returned from his second tour of duty in Vietnam. He was a 23-year career soldier, handsome, intelligent and vital. Diane and Bill fell in love and were married. Bill was a wonderful father to the two girls and his son Stephen rounded out their readymade family. In 1970, their son Daniel was born.
Bill and Diane both worked; he as a Purchasing Agent for the ABC School District and Diane as a manager with an insurance company. Bill also attended Cerritos College in the evening to obtain a degree.
When Bill first became ill, it was approximately 1975. This illness, initially diagnosed as asthma and psoriasis really wasn't too frightening. However, as the years progressed, the various diagnoses he received from the military doctors at the Navy Hospital grew worse. From simple asthma, to chronic bronchitis, from psoriasis to a point where he had bald spots on his head and his skin condition was so bad it appeared burned. These conditions prompted the military doctors to determine that his illness was beyond their capabilities and knowledge. The military authorized Bill to seek help from the civilian medical community. Every year his health was further diminished and required longer hospital visits. In the end, a machine did his breathing. Bill died March 3, 1989 at the age of 57.
Daniel, Bill and Diane's son was born with a number of health issues. Diane is researching the possibility that Daniel's conditions are related to his father's Agent Orange exposure.
Diane continues her work as Co- Director of the Agent Orange Widows Awareness Coalition, and is a member of The Retired Enlisted Association, the American Legion Auxiliary, the Gold Star Wives and the Vietnam Veterans of America Auxiliary.
Diane welcomes the opportunity to communicate with other widows, Vietnam Vets, their families and friends.